ROBOT ASSISTED TESTING AND SURGERY
This program will use robots and emerging ultrasound technologies for studying the bone and joint response to complex three-dimensional and time-varying loads experienced during physical activity. These technologies will be used for developing robot-assisted procedures for improving precision in current shoulder arthroplasty procedures and will enable in-vitro testing of orthopaedic devices for the assessment of current and novel orthopaedic devices. This will assist surgical methods for optimal joint function and precision tracking in human motion experiments for rehabilitation and the comprehensive assessment of clinical intervention. 
"Relating anatomy, laxity and stability of the glenohumeral joint".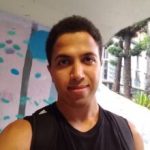 "Automatic Advanced Ultrasound Imaging-Based Tomographic Dynamic Tracking of Shoulder Bony Structures".
Professor Kirsten Heimann
Connect, Educate & train (CET)
Intellectual Property and Commercialisation
The MB-CRC's prime objective is to provide a cooperative platform to accelerate the translation of marine bioproduct discoveries and create an energetic and expansive bio-economy industry in Australia, through adoption of the MB-CRC's IP, processes and candidate products.