YuanTong leads a large research group in mechanical engineering with particular focus on nanotechnology and nanodevices. He is an expert in advanced experimental and numerical computational modelling for biomechanics. He is an ARC Future Fellow.
Peter leads biomechanics research across the Faculty of Science and Engineering at QUT with a focus on transdisciplinary musculoskeletal research. His interests are in mechanobiology, multiscale modelling and bioengineering. He is the Chair of QUT Biomedical Engineering and also serves as the President of the Australia New Zealand Society of Biomechanics. 
Maddie is a biomedical engineer with extensive experience in managing business and operations in the medical technology sector. She is passionate about supporting the development of personalized medical technologies and facilitating their effective integration in the clinical setting. In her role as Centre Manager, Maddie guides the multidisciplinary team from academic, clinical and industry partners to reach the strategic goals of the Centre
Ken is an experienced subspecialist orthopaedic shoulder surgeon. He is the current Queensland Chairman of the Australian Society of Orthopaedic Surgeons (ASOS); an elected member of the Royal Australasian College of Surgeons (RACS) Queensland Regional Committee; and Scientific Secretary of the Queensland Branch of the AOA .
Ashish is a Brisbane based subspecialist orthopaedic shoulder surgeon. He is the founder of QUASR and has keen biomechanical research interests having completed a Masters in Science. His list of publications includes papers in international peer reviewed journals and numerous book chapters. Ashish actively participates in orthopaedic education and training. 
Lynne is a biomedical engineer whose research focuses on how mechanical forces are involved in physiological and pathophysiological processes in the body. Her research encompasses injury biomechanics, neural and other soft tissue biomechanics, and the development of novel imaging methods for making biomechanical measurements in vivo, such as MR elastography. She has a PhD in bioengineering from the University of Pennsylvania and is a National Health and Medical Research Council of Australia Investigator fellow, and an elected fellow of the Australian Academy of Health and Medical Sciences. She is a Senior Principal Research Scientist at Neuroscience Research Australia, and a conjoint Professor at the University of New South Wales in the Faculty of Medicine.
Saulo's research focuses on musculoskeletal biomechanics. He aims at quantifying how shape, elasticity and physical activity determine musculoskeletal function in healthy and pathological adult people. He has pioneered computer methods for studying the neuro-muscle control system, quantifying the risk of bone fracture and informing exercise prescription in osteoporosis. He has advanced experimental techniques for studying the microstructural contribution to bone strength, real-time loading during normal physical activity and high-speed impact. He has optimized joint stability and strength in innovative joint replacements and developed computer technologies for conducting virtual trials of orthopaedic devices. He has also contributed to the development of software for integration clinical imaging  toward a personalized, physics-based, medicine.
Justin is the Head of the School of Chemical Engineering at The University of Queensland (UQ) and Professor of Bioengineering in the UQ School of Chemical Engineering. He is Senior Group Leader in the Australian Institute for Bioengineering and Nanotechnology (UQ), Director of the Australian National Fabrication Facility – Queensland Node (ANFF-Q), Co-Director of the UQ Centre in Stem Cell Ageing and Regenerative Engineering (UQ-StemCARE), Chief Scientific Officer of Scaled Biolabs Inc., a lab-on-a chip start-up based in San Francisco, and Editor-in-Chief of APL Bioengineering, published by American Institute of Physics Publishing (New York). Justin's research interests are in biomaterials, cell therapy, tissue engineering and regenerative medicine. He has over 200 journal papers, published in high impact journals in these fields. He has produced six Worldwide patent families that have reached National Phase Entry in USA, Europe, and Australia in the areas of formulation design for agriproducts, microbioreactor arrays and tissue engineering scaffolds.
Graham founded and is currently leading the Movement Neuroscience Research group at QUT Institute of Health and Biomedical Innovation (IHBI). He is heavily involved with research in visual and proprioceptive control movement plus upper limb stability in ageing and neurodegenerative disease.
Devakar has a research interest in the biomechanics and mechanobiology of bone healing. His work involves application of experimental and computational approaches. He also has interested in implant development and is currently leading the development of a novel fracture fixation device.
You-Gan's research interests include developing statistical methodology for correlated data analysis, robust inferences and model selection and applying advanced techniques that help to solve important problems in medical sciences, environmental research and natural resource management.
Lisbeth is a lead researcher in the field of biointerface science with extensive expertise in fabrication and testing of biomaterials. She is a Fellow of Biomaterials Science and Engineering (FBSE), has published over 100 research papers and book chapters, has graduated 19 PhD students and is currently leading a research group of four PhD students and an NHMRC ECR Fellow
Neha is an Advance Queensland Industry Research Fellow and Program Leader in Personalised Medicine of the Centre for Genomics and Personalised Health at QUT. As a computational structural biologist/biophysicist, her research focuses on the structure-function of biomolecules and drug discovery.
Rob is an NHMRC Principal Research Fellow, Senior Principal Research Scientist at Neuroscience Research Australia (NeuRA), conjoint Professor in the School of Medical Sciences at UNSW Sydney, Honorary Professor in the School of Public Health at the University of Sydney, and Honorary Professorial Fellow at the George Institute for Global Health. His biomechanical research investigates passive mechanical properties of human muscles in vivo, and uses medical imaging to investigate changes in muscle architecture under physiological conditions.
Syn is a professor of "Computational Biophysics and Biorobotics" at the University of Stuttgart and in 2019 he co-founded the Institute for Modelling and Simulation of Biomechanical Systems, together with Oliver Roehrle. Syn Schmitt is fellow of the Stuttgart Center for Simulation Science (SimTech) and a faculty member of the International Max Planck Research School for Intelligent Systems (IMPRS-IS). Recently, he was appointed as Adjunct Professor in the School of Mechanical, Medical and Process Engineering of the Queensland University of Technology in Brisbane, Australia. His research focuses on autonomous muscle-driven motion with special interests in design principles of the locomotion apparatus, non-linear dynamics of locomotion, motor control and morphological computation in biological and technical systems.
Oliver is the Director of the Institute for Modelling and Simulation of Biomechanics Systems and the Chair for Continuum Biomechanics and Mechanobiology at the University of Stuttgart
Michael conducts interdisciplinary research at the boundary between robotics, neuroscience and computer vision and is a multi-award winning educational entrepreneur. His research models the neural mechanisms in the brain underlying tasks like navigation and perception to develop new technologies in challenging application domains such as all-weather, anytime positioning for robotics and autonomous vehicles. He currently hold the positions of Deputy Director of the QUT Centre for Robotics, Professor at the Queensland University of Technology, Microsoft Research Faculty Fellow and Chief Investigator at the Australian Centre for Robotic Vision.
Cameron's research interest and expertise is in the structure-property-function relationships in biomedical materials and systems. As Director of QUT's Medical Engineering Research Facility, he is actively involved the development and translation of frontier technologies to medicine. He has worked at the Botnar Research Centre, University of Oxford in Biomedical Engineering and Materials. Supported by an ARUK Career Development Fellowship and a NIHR-BRC Senior Fellowship he set up and led the Photonics, Mechanics and Modelling of Biomedical Materials Group. In this time he was also the Oxford lead for the Marie Curie skelGEN Project, the image analysis lead for the 7-Tesla MSK Imaging Programme, and the engineering lead for the ARUK Experimental Osteoarthritis Treatment Centre.
Yin is the Founder and the Director of the Australia-China Centre for Tissue Engineering and Regenerative Medicine (ACCTERM) established in 2013 and the Joint Research Centre of functional biomaterials for tissue and organ replacement. His work has predominantly focused on bone, biomaterials, stem cells, dentistry, osteoarthritis, and tissue engineering. He initiated the concept of osteoimmunology in bone biomaterial development and introduced the "Materiobiology" in M. Phil training courses. He has authored more than 270 journal papers, three books, and 23 book chapters. His H index is 61 and his work has been cited for more than 11600 times.
Travis is the Director of the Centre for Biomedical Technologies at Queensland University of Technology (QUT). He is an expert in tissue engineering and regenerative medicine, with research that primarily focuses on developing long-term regenerative therapies for treating cartilage defects. He is a CI on three ARC Training Centres and has expertise in developing and using 3D cell culture systems, functionalised biomaterials, biofabrication approaches and mechanical stimulation bioreactors.
Emilie has extensive interdisciplinary research experience in computational fluid dynamics, and heat & mass transfer. Her current research focusses on the development of advanced computational techniques to accurately simulate complex non-ideal fluid flow behaviours that are critical for the rational design and robust optimisation of engineering applications, in particular in the field of energy and biomedical engineering.
Sandy is the Head of School of Health and Rehabilitation Sciences. She leads a number of studies to better understand the underlying motor control mechanisms contributing to altered postural control, particularly in populations with neurological disorders or advanced age, and use this information to better develop physiotherapy assessment techniques and rehabilitation strategies. This research has subsequently developed to encompass prevention strategies and the investigation of the cost-effectiveness of intervention, to better facilitate the translation of research evidence into clinical practice.
Paul is a recognised world leader in movement control, pain and rehabilitation. His unique comprehensive research approach from molecular biology to brain physiology and human function has led to discoveries that have transformed understanding of why people move differently in pain. His innovative research has also led to discoveries of changes in neuromuscular function across a diverse range of conditions from incontinence to breathing disorders. These observations have been translated into effective treatments that have been tested and implemented internationally.
Steve is a health service innovator, health economist, and researcher who leads the health management discipline at the School of Public Health and Social Work, Faculty of Health, Queensland University of Technology. He is the Academic Director of the Australian Centre for Health Services Innovation (AusHSI).
Antonio is a Chair in Physiotherapy at the University of Málaga and Principal Researcher of the Clinimetric Research Group at the Instituto de Investigación Biomédica de Málaga (IBIMA), Spain.  He is particularly interested in to develop new tools for assessment and clinical monitoring incorporating biomechanics, physiology and psychometrics with a clinimetric approach for ICT-based solution in public health.  He has taught in different universities in Europe and supervised 22 PhD. He currently participates in three European projects and a European Union COST Network. He has published more than 180 peer-reviewed scientific articles with a cumulative impact of over 200 Journal Citation Reports and participated in raising more than €1 million in research funding.
Davide is a physicist with a background in ultrasound imaging and medical physics. He worked in one of the top institutions for radiation therapy (MAASTRO Clinic, in the Netherlands) and in one of the largest industrial research laboratories in the world, Philips Research, as Senior Scientist. Then he moved to Queensland University of Technology (Brisbane, Australia) where he is currently doing research in several fields related to ultrasound, imaging techniques and radiation therapy.
Dr Bart Bolsterlee is a mechanical and biomedical engineer with specific expertise in imaging and biomechanical modelling of the human musculoskeletal system. During his PhD he developed and evaluated tools for computational modelling of the human upper limb. As a postdoctoral researcher at NeuRA, he pioneered methods to reconstruct and quantify the three-dimensional architecture of human skeletal muscles from magnetic resonance and diffusion tensor imaging data.
Maria is a research fellow in the School of Mechanical, Medical and Process Engineering and a research engineer in the School of Electrical Engineering and Robotics, at the Queensland University of Technology. Her research is focused on advanced tissue recognition methods, such as deep learning techniques, for the automatic interpretation of medical imaging. 
Maria is currently also a QUT PhD candidate in the Medical Robotics Group at the QUT, focusing on automatic image analysis to provide surgical guidance to autonomous robots in the framework of minimally invasive surgery.  Prior to her PhD candidature, she received her BEng. in Engineering Sciences from the University of Rome Tor Vergata (Italy) in 2014 and MEng. in Biomechanical Engineering from the Technical University of Delft (The Netherlands) in 2016.
Jashint is a clinical researcher with interest in Orthopaedic shoulder bio- and pathomechanics. He has a background in Medicine, Public Health and Clinical Education, and looks to further his interest in orthopaedic research. He is also the Research Co-ordinator of QUASR's transdisciplinary team. 
Nicholas has been involved in the 3D medical space for the past 5 years, at the Royal Brisbane and Women's Hospital and QUT. I have extensive design experience with CAD software, with interests in segmentation, designing patient specific guides, implants and biomechanics.
Marine has completed her Master of Biomedical Engineering from UTC in France and is currently working as a Research & Development Engineer in shoulder surgery. Her keen interest is to put her technical skills and knowledge to clinical applications.
Brandon is a biomedical science and public health graduate from the University of Queensland. Although his current research primarily focusses on the biomechanics of various shoulder fixation techniques, he is also involved in a perception study which aims to realise the opinions of health professionals regarding the efficacy of shoulder surgery.
Edmund's background is in mechanical engineering, where he brings a wealth of experience in finite element modelling.  Edmund's research is in the field of mechano-adaption where he focuses on using highly automated numerical models to explore the link between load and the adaptive response in bone.  Edmund is a member of the Biomechanics and Spine research group at the Queensland University of Technology. 
Eleonore Bolle is a mechanical engineer by education with added expertise in tissue culture. She is currently a postdoctoral researcher in the School of Chemical Engineering at the University of Queensland. Prior to joining the University of Queensland she undertook a Ph.D. in Tissue Engineering at the Queensland University of Technology. Her research interests lie in additive manufacturing techniques, biomaterials, drug delivery and the development of 3-dimensional tissue models. Specifically, her current research focusses on using novel biomaterials and additive manufacturing techniques to restore and maintain tendon function.
Marco is a PhD candidate in Biomedical Engineering at QUT. His research aims at understanding the contribution to support of cortical and trabecular bone structures using high-resolution images of human femurs, microstructural finite-element modelling, and bone loads caused by physical activity.  Before his PhD, he completed his B.Eng. in Biomedical Engineering and M.Sc. in Biomechanics Engineering from the Polytechnic University of Turin (Italy). Marco commenced researching in orthopaedics during his visiting student program at the Université libre de Bruxelles and Ghent University Hospital (Belgium), where he was actively involved in biomechanics projects working with horses, sheep, and human knees specimens. 
"Investigation on patient-specific features of shoulder MSK modelling. Study of an MRI-based EMG-driven model."
Max is doing his PhD through the ARCITTC-JB at QUASR/QUT. His expertise is in the analysis of soft tissues actions implied in shoulder stability and motion. Computational modelling as well as human kinematics and EMG recordings are the key tools he works with. His project focuses on studying the influence of patient-specific modelling features on the joint simulations.
"Evaluation of proximal humerus bone density on implant fixation in Shoulder Arthroplasty"
Xiaolong is our PhD student in shoulder biomechanics at QUT. He takes a multidisciplinary approach that encompasses the modelling and experiment to support surgery selecting suitable implant for independent patients basic on CT image. He holds master's degree from QUT which focused on understanding of biomechanical properties of red kangaroo shoulder humeral cartilage.'
"Developing 3-dimensional statistical shape models that represent the natural variability of the human shoulder joint across populations. Examine applications of statistical shape models to enhance planning for shoulder joint replacement surgery.  Exploring the use of population representative statistical shape models for in-silico implant trials to improve the design cycle of the artificial shoulder prosthesis".
Mike is a Chartered Mechanical Engineer, and a first year PhD student at QUT, with an interest in the improvement of patient outcomes from joint replacement.  Utilising computational methods, and machine learning techniques, he hopes to contribute to the development of diagnostic tools, and innovative implant design, that will enable safe long term joint replacement solutions for a younger cohort of patients affected by Osteoarthritis.  
"Exploring the role of mechanotransduction in producing inferior surgical outcomes for aged patients with Rotator Cuff Tears (RCTs)".
Asawari is currently undertaking her PhD with ARCITTC-JB at UQ. She entered the fields of biomechanics & regenerative medicine as a research assistant during her time as an undergraduate Chemical and Biological Engineer. Her current research in interfacial tissue engineering investigates the complexities of attaching mechanically mismatched, soft (tendon) and hard tissues (bone) from a cell biological lens. Her project focuses on understanding the mechanisms by which cells respond to mechanical cues in the context of ageing tissues within the human shoulder.
"Magnetic resonance imaging (MRI) protocols and analysis pipelines for automated reconstruction of shoulder anatomy."
Yilan is a first-year PhD student in biomedical engineering at UNSW. Her main research interest centres around image-based anatomical modelling of human shoulder muscles. Her PhD project aims to develop magnetic resonance imaging (MRI) protocols and analysis pipelines for automated reconstruction of shoulder anatomy. Using statistical shape modelling techniques, population-representative three-dimensional shoulder models will be generated that can be used in computational models of the shoulder.
"Magnetic resonance imaging (MRI) protocols and analysis pipelines for automated reconstruction of shoulder anatomy."
Hossein is a PhD candidate at UNSW working under the supervision of Prof Lynne Bilston at Neuroscience Research Australia (NeuRA). His project aims to develop 3D finite element models of the shoulder muscles to examine the effects of soft tissue tensioning and muscle activation on joint loading and stability.
Hossein completed his Master of Science at The University of Tehran in Aerospace Engineering, where his research was focused on Traumatic Brain Injury and Injury Biomechanics. He worked as a Research Assistant at University of Technology Sydney, where he focused on separation of cancer and stem cells from circulating blood with potential applications in disease diagnostics and management. He has a high level of expertise in Computational Biomechanics and Computational Modelling and Simulation tools across different industries.
"Relating anatomy, laxity and stability of the glenohumeral joint".
Arun is currently undertaking his PhD within the Training Centre, based at QUT.
Arun is a Mechanical Engineer with postgraduate degree in Mechanical Design Engineering from Deakin University, Australia and an undergraduate degree in Mechanical Engineering from Mahatma Gandhi University, India. He has experience in numerical modelling and experimental studies for various different mechanical engineering applications. Arun's PhD project focuses on exploring the relationship between anatomy, laxity, and stability of the glenohumeral joint across the population to assist with developing improved shoulder reconstruction planning, surgical procedure and rehabilitation.
"High precision robotic surgery for the shoulder".
Morgan is currently undertaking his PhD within the Training Centre and QUT's Centre for Robotics.
Morgan completed a Bachelor of Engineering (Mechatronics) at QUT and has a background in industry as an electrical engineer. Morgan's research interests include developing enabling technologies to provide tools to assist surgeons in precisely executing preoperative plans.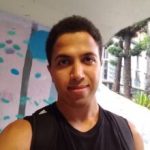 "Automatic Advanced Ultrasound Imaging-Based Tomographic Dynamic Tracking of Shoulder Bony Structures".
Ahmed is currently undertaking his PhD within the Training Centre, based at QUT's Faculty of Health.
Ahmed graduated with a Master of Engineering (Electrical) and Bachelor of Engineering (Honours) (Mechatronics) from QUT. He has real-world experience as a Mechatronics Engineer at five different companies (BiVACOR, AOS, KIW, QUT and Netaware) working on task automation, computer vision, AutoCAD, GUI designs, web development and product design. His current project is focused on improving the availability, quality and understanding of 3D physical body structures, in particular the shoulder, by reconstructing 3D ultrasound images directly from raw channel transducer array data. Ahmed hopes to employ ultrasound imaging in a way that revolutionizes existing medical imaging techniques, increasing their field of view, speed, safety and dynamism.